Augmented Reality In Education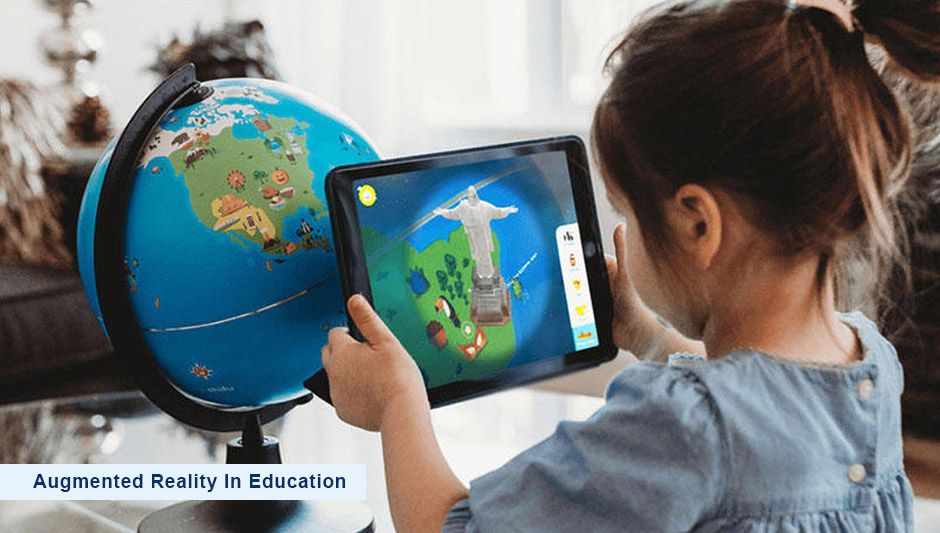 Augmented reality is becoming an emerging technology which has a wider scope of application across different industries and sectors. One of the sectors that gain more benefits and wider scope from the augmented reality technology in the education sector. It has a much wider scope in the field of the education sector.
How can Augmented Reality Technology helps in the Education Sector
With the advent of technology, many new ways of teaching and learning process have evolved. Those technologies have brought many changes in the education sector. However, the technology of augmented reality has the power to outsmart all those other technologies. Augmented Reality can bring revolutionary changes in the field of education. With the help of augmented reality technology, the learning process can become more engaging and fun for children.
Augmented reality can make classrooms more interactive and fun. It can help students to grasp difficult concepts easily. It can easily catch the student's attention and engage them in studies. Through its ability to overlay images, videos, audio, and text components onto existing images or space. The learning activities are enhanced by the incorporation of the virtual and real-world experience.
Addressing Special Education Needs
Augmented reality can help in the learning process for students with learning and physical disabilities. It can provide a path-breaking revolution in addressing the needs of special education students.
Gone are the days learning and byhearting from textbooks. Augmented reality ensures that the learning never becomes boring for the students.
With Augmented reality, learning can be a fun-filled and engaging process for the children. Using augmented reality textbooks can interact like touch-enabled screen and helps students to understand the concepts through interactive images, audio and video.
Augmented reality helps kindergarten children to develop learning and essential skills from an early age. It helps in simplifying and visualizing complex concepts so that students can understand it more easily.
Teaching is one of the greatest professions in the world. It requires hard work and effort from the teachers to make their classrooms more interactive and makes it less boredom. Augmented reality can help teachers to make students more engaging. Subjects like mathematics, science, social science etc can be taught easily with the help of augmented reality
.
Augmented Reality not only helps school going children but also for university students as well as anyone who is in the teaching field. It can create a fun environment for students in the classroom.