Importance of SEO in Website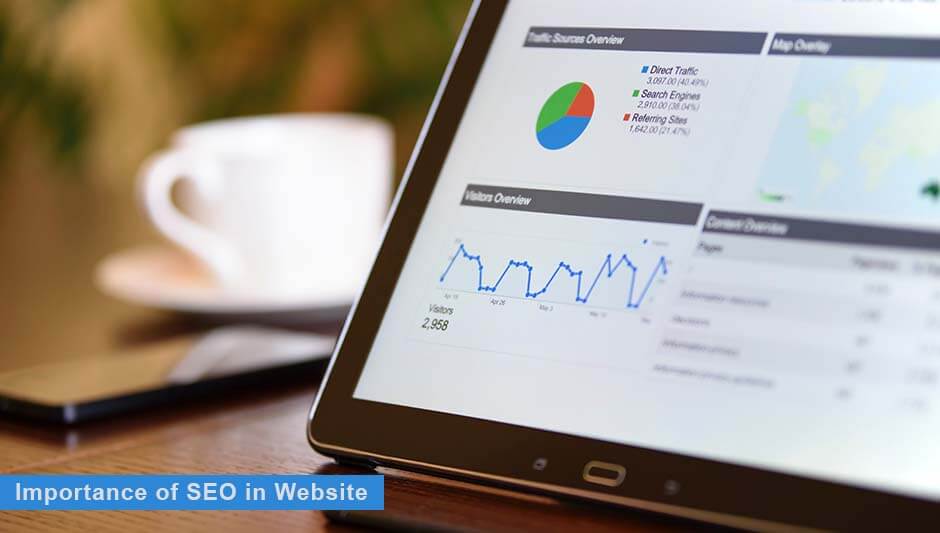 Having a good website does not mean that you are all online. No matter how well designed your website is, if you don't get your customer searched on google, there is a huge chance that you are missing out.
The search engine lists websites based on relevance and popularity. High ranking pages lists accordingly in the first page of Google results. When people search for a product, service or queries in Google, high ranking websites comes on the first page. Mostly people prefer to view the first page results. Compared to the first page, the number of people visiting the second-page results is less.
Even though your website has relevant keywords and content, your site may not come in the top search results. The sudden drop in website traffic can impact your business and revenue very badly. That's where SEO becomes relevant. SEO helps to make the website search-friendly and helps to rank highly in the search engine result page.
SEO helps to enhance the website's overall searchability and traffic. It will help to increase the overall performance of your website and helps to rank high in SERP [Search Engine Result Page]. SEO tools like Google Webmaster tool, Google Analytics helps to give more insights about your site visitors and search results in real-time. There are also many paid SEO tools available online that you can use to enhance the website.
To perform well on Google, you need to comply with Google's guidelines. Don't assume that SEO gives a quick result. It will take weeks and months of constant monitoring and various kinds of updates to give the desired results. Never forget that your competitors are working that same way.